We will use this page to give you updates and helpful hints on using SMRT (our new computer system).
1. If you are a pre-pay customer, your credit card information from our previous system was not transferred to SMRT because it is securely stored in "the cloud" in an offsite server. To update your credit card information in your Customer Profile you can click on this direct link https://thecleaners.net/download-our-app/ 2. While you're editing your Customer Profile, be sure to confirm that: a. we have your correct CELL PHONE number- as that will be our primary way to contact you in the future via text messages. b. we have your Email Address in order to send you other information including weekly coupons in our Pressing News newsletter. 3. Here's yet another option: to create, access or edit your Customer Profile, you can scan (photo) the QR Code displayed on this page and you'll be taken to the sign in page. 4. If you have been an Individual Charge Account Customer in the old computer system you will need to convert to another payment option – as we plan to phase out individual charge accounts within 90 days. To make a new selection within your Customer Profile you should select "Preferred Payment Method" and choose either Auto Debit or Auto Pay. a. Auto Debit – you will receive only one itemized bill for the month for all your clothing care, which will be charged automatically on the last day of the month to your credit card on file. We will require an email address in your Customer Profile to notify you of payment activity and to provide you with a PDF of your account activity. Don't forget to give us tour CELL phone number so we can text important information. b. Auto Pay – your credit card will be charged automatically when your order is ready. This is simply a new name for the precious "Pre-Pay Option". If you have questions, please contact us at info@thecleaners.net or message us from your Customer Profile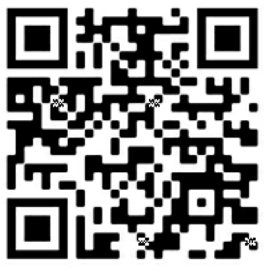 Scan our QR Code with your phone.