Founded in 1972 by Jim and Marta Nixon, the first location of The Cleaners was in Greeley, Colorado. Jim and Marta were schoolteachers in Texas prior to entering the garment care business. They selected the Colorado location because of its growth potential and beautiful scenery. Through the years, the company grew to more than ten locations with over fifty employees. In 2020, Nu-Way was purchased by Weld County natives, Kim Dietz and her son Gus Mircos. Kim has been in the Dry Cleaning industry for over 10 years, and along with her son, looks to continue the great service Nu-Way has provided in the past making us the Best Dry Cleaner in Weld County for many years running!
Nu-Way has been and will always be a Colorado Family Owned small business.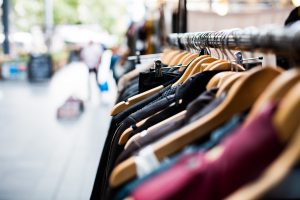 ---
Five Locations
We have five locations to serve you in Northern Colorado. We are a full service cleaners having served the Northern Colorado area since 1972.
---
East Greeley/Garden City 970-815-4366
117 E. 22nd Street, Greeley CO
Westlake Village – 970-353-8883
2012 35th Ave, Greeley, CO
Bittersweet Plaza – 970-351-8883
3512 10th St Greeley, CO
Northgate Village – 970-352-8883
6624 10th St, Suite 101, Greeley, CO
21 South Parish Ave, .Johnstown, CO