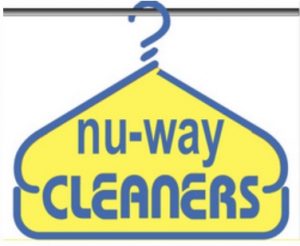 Welcome to Nu-Way Cleaners 
We have five locations to serve you in Northern Colorado.
      We are a full service cleaners serving Northern Colorado since 1972.
---
New Personal Online Accounts
We will now offer multiple billing options and paperless billing statements. With your new Personal Online Account, you can set cleaning preferences, check the status of your order, find a receipt, and use your Personal Clothes Tracker™ online wardrobe to find that elusive shirt, anytime of the day or night. We'll let you know by email or text as soon as your clothes are clean, and the order is complete.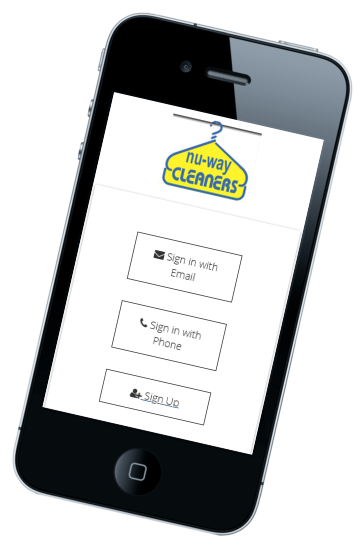 Download Our App
We have begun using our new SMRT computer software. Click for details.
You will Love It!
---
We're moving!
 We are excited for our new chapter in East Greeley where we will be joining the crew over at Wash City for our new Garden City/East Greeley Location. As of March 1st  the current location at 2501 7th Ave will close, and we will immediately resume service at 117 E. 22nd Street in Greeley. We will continue to provide you with the same great service at our new location.
 If this new location is less convenient for your pick up and drop offs, we suggest our Free Pick Up and Delivery Service! It's the same price you pay at the counter, but your items are picked up and delivered to you right to your home or office. No minimum order required, and you can chose when you put out a bag for your driver. Just text on your pick-up days and he will swing by. We are offing 50% off your first delivery order to give us a try! Just talk with your customer service representative, or call to schedule a pick-upon the next day your driver is in the area.
Also, we would love to make this as smooth of a transition as possible so we are offering all current Garden City customers 35% off your first order at our new location!
 We can't wait to see you at our new store location!
Please feel free to contact us with any questions or concerns!
---
Pickup / Delivery
The Cleaners offers free Home and Business Delivery Service for all of your dry cleaning needs. The Cleaners also provides professional dry cleaning, laundry and alteration services – conveniently picked up and delivered right to your office or home. Click here to read more about our new Coronavirus delivery options.
Sign Up Today
Our service areas are:
Greeley
Garden City 
Evans
Lassalle
Kersey 
Eaton
Windsor 
Johnstown
Milliken
Weld/Larimer County