Home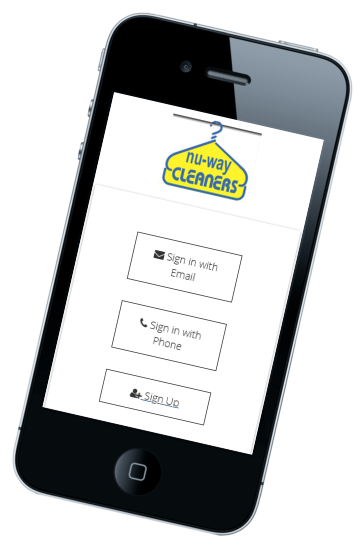 Download Our App
We have begun using our new SMRT computer software. Click for details.
You will Love It!
Five Locations
HOURS:
Monday – Friday 7:30AM – 6:00PM
Saturday 8:00AM – 5:00 PM
We have five locations to serve you in Northern Colorado. We are a full service cleaners having served the Northern Colorado area since 1972.
---
Garden City 970-356-8883
2501 7th Ave, Greeley, CO
Westlake Village – 970-353-8883
2012 35th Ave, Greeley, CO
Bittersweet Plaza – 970-351-8883
3512 10th St Greeley, CO
Northgate Village – 970-352-8883
6624 10th St, Suite 101, Greeley, CO
Johnstown – 970-587-8383
21 South Parish Ave, .Johnstown, CO
New Personal Online Accounts
We will now offer multiple billing options and paperless billing statements. With your new Personal Online Account, you can set cleaning preferences, check the status of your order, find a receipt, and use your Personal Clothes Tracker™ online wardrobe to find that elusive shirt, anytime of the day or night. We'll let you know by email or text as soon as your clothes are clean, and the order is complete. Excited!? So are we!
Welcome
The Cleaners of Greeley, CO
The Cleaners operates under the name of Nu-Way Cleaners.
We have five locations to serve you in Northern Colorado.
We are a full service cleaners having served the Northern Colorado area since 1972 under the present ownership.
---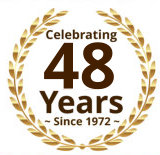 The Cleaners has greatly expanded its service offering to include: computerization of garment handling and plant operations, alterations, feather pillow cleaning, wedding gown cleaning and preservation, fire and odor restoration, custom shirt finishing, custom drapery cleaning and leather cleaning. We now offer pickup and delivery service in selected areas. Read More…
---
Latest News:
January 12, 2020
We have a new Point of Sale Computer System. Click the link below to learn more about SMRT.
Read More About SMRT
January 27, 2019
Dear Fitness Avenue Members:
In a few days we will complete our second month of providing dry cleaning and laundry service to Fitness Avenue members. The response has been very positive, and we are delighted with the transition from Burke's Cleaners to Nu-Way Cleaners.
But, like with any other change in your routine … there are some adjustments to be made:
1. Burke's repossessed as many Gold Bags as possible when they were advised of the change in service providers – but we were able to replace most of the missing bags. If you do not have a Gold Bag, please advise Trish or Kerri or any FA personnel and they will reissue a bag.
2. Nu-Way was not given your credit card number when we assumed the account from Burke Cleaners and in the transition to our company, we sometimes did not get the NEW required credit card information.
We accept, VISA, Mastercard, American Express and Discover through our secure Square point of sale system.
The Square software REQUIRES that we have the CSC code for additional security

.
The CSC Code for American Express cards is the four-digit code printed on the front side of the card above the card number MasterCard and Visa cards display the three-digit code in a separate panel to the right of the signature strip on the back of the card.
3. Additionally, we will send you a receipt via email for each charge transaction (if you gave us your email address). We have obtained about 80% of the required information from customers, so if you've been receiving SQUARE receipts, you're OK!
4. If you have recently received a billing statement from Nu-Way – please DO NOT send us a check or contact the Fitness Avenue staff. Just fill out the form we enclosed and mail it in back to us. Remember, ALL TRANSACTIONS ARE DONE THROUGH SQUARE.
5. If you have questions or need clarification on this information, please call Emily Dempsey on our Nu-Way/Fitness Avenue Customer Direct Line at 970-673-4143.
REMINDER: We need your email address in order to send you a payment receipt via Square and the weekly Pressing News.
Thank you for your business.
Sincerely,
Jim Nixon
President
Family Fabricare, LLC
dba Nu-Way Cleaners
970-673-4143 (24/7)