Wash, Dry, Fold
Four Locations

HOURS:


Monday – Friday 7:30AM – 6:00PM
Saturday 8:00AM – 5:00 PM
We have four locations to serve you in Greeley. We are a full service cleaners having served the Northern Colorado area since 1972.
---
Garden City 970-356-8883
2501 7th Ave, Greeley, CO
Westlake Village – 970-353-8883
2012 35th Ave, Greeley, CO
Bittersweet Plaza – 970-351-8883
3512 10th St Greeley, CO
Northgate Village – 970-352-8883
6624 10th St, Suite 101, Greeley, CO
Wash, Dry, Fold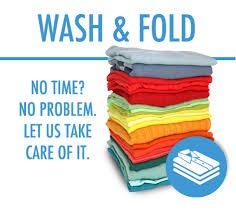 Wash & Fold Service Now Available at Nu-Way Cleaners
All locations of Nu-Way Cleaners now offer the time-saving service called "wash & fold" laundry. We will wash and dry your daily laundry and fold it neatly, so you can just place it in your drawers or on the shelf.
We charge by the pound with a three-pound minimum. We can get it done when you need it -even same day service on weekdays. Our wash & fold service is also available for our free pickup and delivery service as well. So not only can you get your dry cleaning delivered, you can also get your laundry delivered after washing and folding by Nu-Way Cleaners.
For more details, contact us at info@thecleaners.net