We have begun using our new SMRT computer software.
You will Love It, because you can:
View all your garments in the new Online Personal Clothes Tracker™
Update your contact and payment information in your file 24/7
Receive notifications via text message or email
Schedule a pickup using your mobile phone
No more tearing paper tags off your garments!
A discrete small barcode will take its place.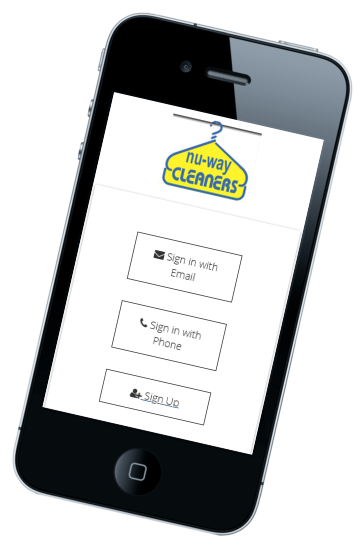 Plus your contact information is now universal, so ALL Nu-Way locations have access to your account.
We will now offer multiple billing options and paperless billing statements. With your new Personal Online Account, you can set cleaning preferences, check the status of your order, find a receipt, and use your Personal Clothes Tracker™ online wardrobe to find that elusive shirt, anytime of the day or night. We'll let you know by email or text as soon as your clothes are clean, and the order is complete. Excited!? So are we!