Home
Welcome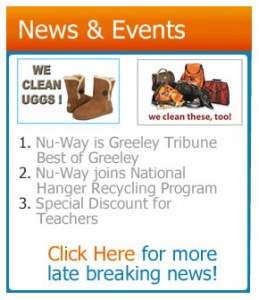 The Cleaners of Greeley, CO
The Cleaners operates under the name of Nu-Way Cleaners.
We have five locations to serve you in Greeley, Colorado.
We are a full service cleaners having served the Northern Colorado area since 1972 under the present ownership.
---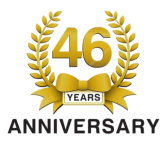 The Cleaners has greatly expanded its service offering to include: computerization of garment handling and plant operations, alterations, feather pillow cleaning, wedding gown cleaning and preservation, fire and odor restoration, custom shirt finishing, custom drapery cleaning and leather cleaning. We now offer pickup and delivery service in selected areas.


If you cannot locate our Facebook page, search for "The Cleaners Greeley" in the "Search for people, places and things" box on your Facebook Page.