#4
We will use this space to give you weekly updates and helpful hints on using smrt.

---
If you have been an Individual Charge Account Customer in the old computer system you will need to convert to another payment option - as we plan to phase out individual charge accounts within 90 days. To make a new selection within your Customer Profile you should select "Preferred Payment Method" and choose either Auto Debit or Auto Pay.
a. Auto Debit - you will receive only one itemized bill for the month for all your clothing care, which will be charged automatically on the last day of the month to your credit card on file. We will require an email address in your Customer Profile to notify you of payment activity and to provide you with a PDF of your account activity. Don't forget to give us tour CELL phone number so we can text important information.
b. Auto Pay - your credit card will be charged automatically when your order is ready. This is simply a new name for the precious "Pre-Pay Option".
---
Greetings!
This week we're once again featuring Shirt Laundry as our special. Just bring in this week's coupon and we'll wash starch and iron your shirts for only $2.49 each. This is a very popular coupon so bring in as many shirts as you like at this special price.

Exceptions: Certain size women's blouses will not fit on our automated production equipment and do not qualify for the discount. The same exception applies to men's XXL and larger shirts. See disclaimer below the coupon.
No Time? No Problem!

Let us take care of it!
If you don't want to receive the coupons in the future, just click on the Unsubscribe link below and follow the instructions. There's no need to get excited and send me a nasty letter or report this as SPAM, just click Unsubscribe and you'll never hear from us again.
Caution:
If you unsubscribe from our Pressing News you will no longer receive an e-mail reminder that your order is ready.
Did you know we now have delivery service in Evans, Windsor, Johnstown, Eaton and Ault ? Just click here to sign up http://thecleaners.net/pickup-delivery/
---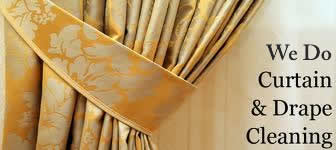 ---
Delivery Locations

Ault, Eaton, Evans, Greeley, Johnstown,
Kersey, La Salle, Milliken, Severance and Windsor
Click on the graphic image to get more information on Facebook, Online Coupons and our Delivery Service


The Difference Between Dry Cleaning and Laundry
Both Laundry washing and Dry Cleaning are processes for removing soil and stains from garments. However, as the very names suggest:
Laundering involves conventional cleaning of clothes with water, detergent, and softener, while
Dry Cleaning refers to cleaning of clothes using a solvent or fluid without the use of water.