LATE BREAKING NEWS UPDATE:

We are pleased to announce that we recently began using the UNIPRESS Hurricane HS-2H for all shirt laundry pressing. According to reliable sources, Nu-Way is the first dry cleaner in Colorado to utilize this advanced technology.
Greetings!
This week we're once again featuring Shirt Laundry as our special. Just bring in this week's coupon and we'll wash starch and iron your shirts for only $1.99 each. This is a very popular coupon so bring in as many shirts as you like at this special price. Remember, this special discount is now available until next Saturday, August 12th.
If you don't want to receive the coupons in the future, just click on the Unsubscribe link below and follow the instructions. There's no need to get excited and send me a nasty letter or report this as SPAM, just click Unsubscribe and you'll never hear from us again.
Caution:
If you unsubscribe from our Pressing News you will no longer receive an e-mail reminder that your order is ready.
Did you know one of the owners is a Certified Environmental Drycleaner?
---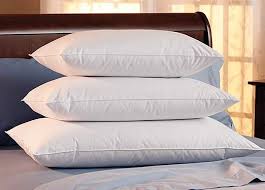 We Clean Pillows
---
Delivery Locations
| | | | | | |
| --- | --- | --- | --- | --- | --- |
| UNC Center | JBS Carriers | UNC Butler-Hancock | NCMC | JBS | Your Home |
Click on the graphic image to get more information on Facebook, Online Coupons and our Delivery Service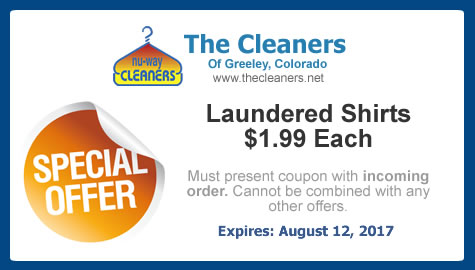 The Difference Between Dry Cleaning and Laundry
Both Laundry washing and Dry Cleaning are processes for removing soil and stains from garments. However, as the very names suggest:
Laundering involves conventional cleaning of clothes with water, detergent, and softener, while
Dry Cleaning refers to cleaning of clothes using a solvent or fluid without the use of water.